Our Foundation
Windridge Therapeutic Equestrian Center of East Texas, Inc. (Windridge) is a Premier Accredited Center with the Professional Association of Therapeutic Horsemanship, International (PATH, Intl.). Founded in 1988, by Margo Dewkett, an ex-racehorse jockey and trainer, who had a passion for horses and wished to share with children and adults with disabilities.
So, on March 6, 1989 in a small wooden framed barn with five horses, five volunteers, and two clients Margo began teaching therapeutic horsemanship, in the form of therapeutic riding, sessions as Windridge's first instructor. Margo would later become Windridge's first executive director. In July of 2016 Margo Dewkett retired from Windridge.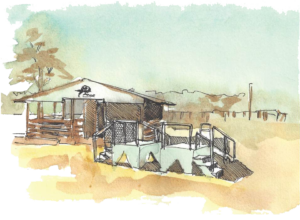 Since 1989, Windridge has grown to employ seven certified therapeutic riding instructors, utilizes 28 horses and 70 plus volunteers per week. Each week 92 individuals participate in one of our three programs: Therapeutic Riding, Hippotherapy, or Equines in Service for Heroes.
In 1997, 25 acres of land adjacent to Windridge's founding location was purchased to begin construction on a 38,000 square foot covered facility. In January of 2002 Windridge began classes in its newly built facility completely paid for by East Texans. Windridge was the first facility in Texas to design and build a facility specific for therapeutic horsemanship programs and the design of the facility has been utilized by other centers when beginning their construction process.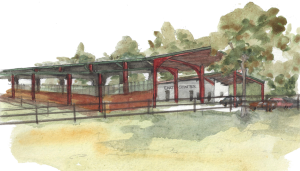 Windridge has also been a leader in research and education for the therapeutic horsemanship profession. Building and utilizing a research room complete with equine treadmill and motion capture system Windridge has taken steps to provide scientific proof of what occurs when an individual with a disability sits astride a horse at a walk. In the area of education Windridge has co-authored a first of its kind textbook for individuals beginning their journey in the therapeutic horsemanship profession. This textbook was published in 2016 and is currently being utilized by Universities and instructors-in-training throughout the United States.The history of Windridge involves the efforts of men, women and youth who have stepped forward to give of their time, talent and monetary gifts. Combined, these gifts have changed countless lives.